B.Box Sippy Cup - Neon Watermelon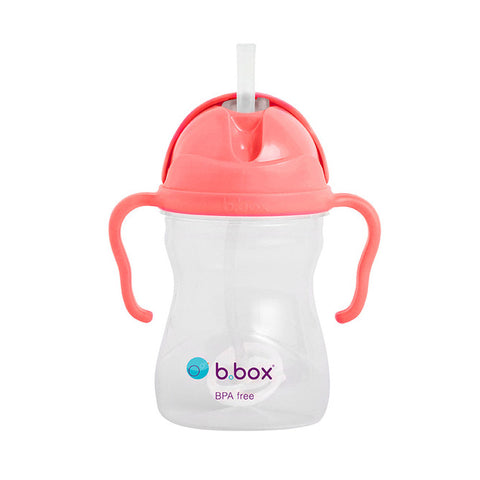 B.Box Sippy Cup - Neon Watermelon
Description:
The award winning b.box Sippy Cup has been updated and redefined!
Featuring the innovative b.box weighted straw that moves with the liquid, whatever angle the cup is tilted at. The newly designed straw has a unique two-way valve, ensuring easy drinking and NO leaks!
BPA, Phthalates and PVC free.
Features:
Weighted straw moves with the liquid, whatever angle the cup is held
Simple flip top lid
Dimensions (cup with lid) 15 × 12 × 7.5cm
Dishwasher-safe, do not microwave
Holds 240mls (8 oz)
Ages: 6m+
Made from PP and silicone, steel weighted ball
BPA, Phthalates and PVC free
Best Sellers