Dinosaur Park Stegosaurus 6860 Banbao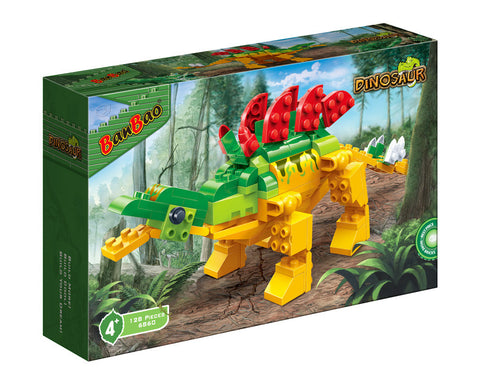 Dinosaur Park Stegosaurus 6860 Banbao
Description:
The Stegosaurus dinosaur is known for its striking looks. This great dinosaur has seventeen large pointed bony plates over its entire back. With this, he intimidates his enemies, and he seems even bigger than he is. He also has a tail with two large spines on the end. With this, he defends himself against carnivorous dinosaurs. Build the Stegosaurus with BanBao. Start playing with this dinosaur and experience the world that existed millions of years ago!
Contains 128 pieces.
Suitable for children over 4 years Children can build, play and learn with the Lego compatible BanBao Dinosaur Park series.
Best Sellers