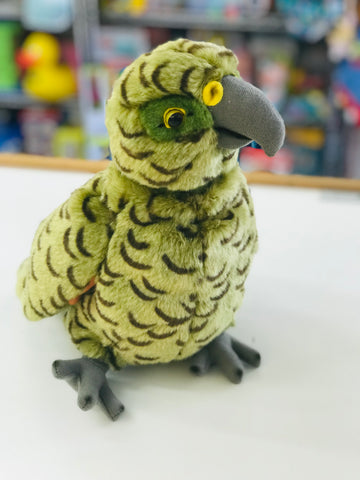 Kea Puppet With Sound
Description:
There's a good reason Keas are often associated with the words 'cheeky' and 'trouble'.

Always up to mischief, these fun loving birds certainly like to have a good time. You'll enjoy getting into sticky spots and having amusing adventures with this puppet pal. So soft and snuggly, this puppet is a comfortable fit for both children and adult hands and puppeteers can grab the handle inside this bird and give it a twist to rotate the puppets head 360 degrees so no opportunities for trouble will go unnoticed.

Measures 30cm tall

Makes authentic Kea bird sound!
Best Sellers