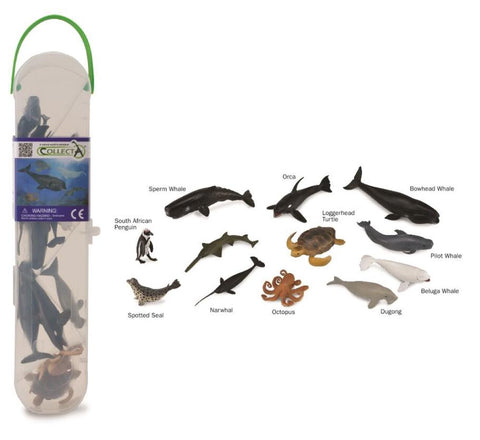 Mini Sea Animals Set
Description:
This Collector Case Tube (27x4.2cm) contains mini sea animals ranging from 3.5-6.5cm approx. each.
It includes 1 of each of the following sea animals: Sperm Whale, Orca, Bowhead Whale, South African Penguin, Sawfish, Loggerhead Turtle, Pilot Whale, Spotted Seal, Narwhal, Octopus, Dugong, Beluga Whale. Working with experts from across the globe, CollectA hand-painted figurines are all factually accurate and palaeontologist-approved, so little ones get to learn while they play.
Best Sellers