Snails Nail Polish Mini 3 pack Music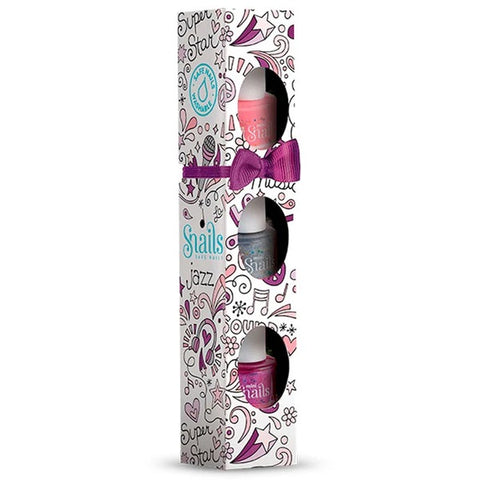 Snails Nail Polish Mini 3 pack Music
Description:
The world's first 100% European made water soluble nail polish that is easily washable and made especially for little ones with no harmful chemicals or toxic substances. Now you can rest easy that dress-up and imaginative play stay safe, simple and sustainable!

- suitable for children over 3 years of age
- perfect gift idea
- varnishes made of safe ingredients, free from Toluene, Formaldehyde, DBA and BPA without parabens
- easily washable - soap and water are enough, no acetone remover necessary
- glass packaging made of lead-free materials
- 10.5 ml bottle
- easy to remove when dirty, e.g. clothes, table, carpet, floor
- the packaging is recyclable
- varnishes are not tested on animals
The Washable Snails polishes are now offered in mini travel sizes, in 3 loving colours Aurora-Pinky Pink-Loving  and are still cute & small enough to carry around!
Best Sellers