Sylvanian Families Maple Cat Twins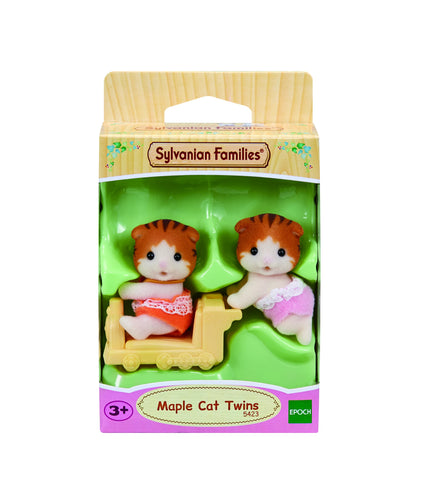 Sylvanian Families Maple Cat Twins
Description:
Sylvanian Families 5423

Daisy Maple Cat twin loves music. Misty Maple Cat twin does not like loud sounds. They give her such a fright that sometimes she bursts into tears.
Whether they are laughing or crying, the twins are the best of friends.Combine these figures with the Maple Cat Family and Maple Cat Baby (sold separately) to complete your Maple Cat family.
Age  3+
Best Sellers