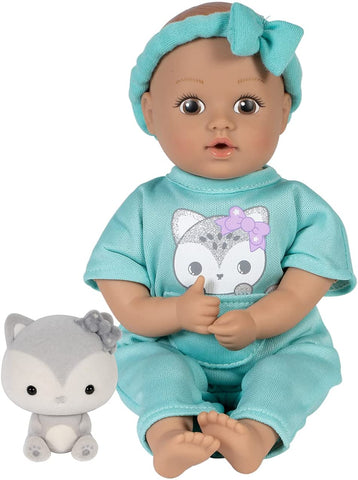 Adora Mini Baby Doll with Soft Flocked Wolf Friend
Description:
Made for little hands to hold - this soft baby doll is 21cm from head to toe,
has medium skintone, brown eyes, hand painted hair and cheeks, and an open mouthed baby expression so she can suck her thumb to help her soothe.
#BESMART Born together with her Spirit Animal friend Wolf, they inspire young kids to explore exciting horizons and always #BeSmart in all decisions to make.
Her flocked friend Wolf is with her wherever she goes, guiding her forever as she turns into the beautiful Alma.
Features
Age Range: 1+
100% Machine Washable
Best Sellers