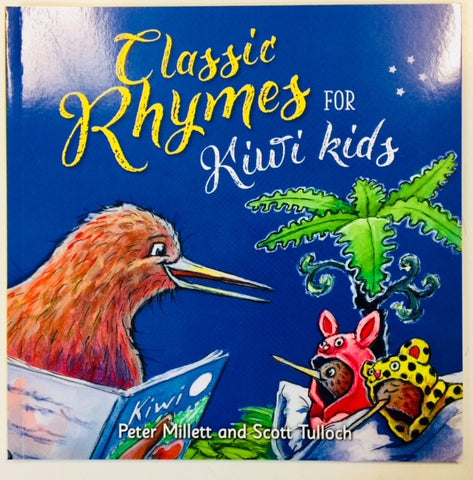 Classic Rhymes for Kiwi Kids - Book
Description:

Award-winning author Peter Millett (The Anzac Puppy) and illustrator Scott Tulloch (I Am Not A Worm) add a classic Kiwi spin to some all-time favourite nursery rhymes.

The Grand Old Duke of York becomes The Grand Old Knight Sir Ed, Pop! Goes the Weasel becomes Pop! Goes the Cheezel, and it's Auckland Bridge, not London Bridge, that is falling down.
Join the cheeky fun as Mother Goose is given a classic Kiwi makeover!
Best Sellers