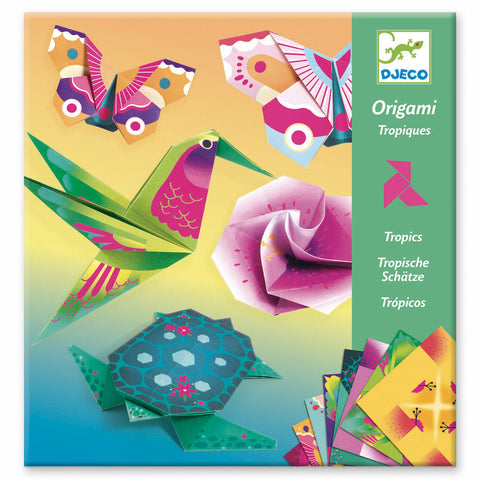 Djeco Origami tropics
Description:
A great introduction to the Japanese craft Origami. This set includes specially printed decorative papers, which when folded will make 5 gorgeous designs. The pack includes colour illustrated step by step instructions which are easy to follow.
Once made, the origami can become a beautiful decorative display, or one can give them away as gifts - maybe slip one inside a Birthday card.
Age 5yrs+
Designs include: butterfly, hummingbird, flower and turtle
Best Sellers