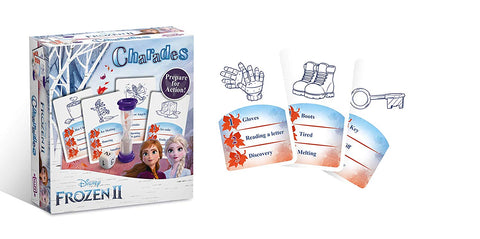 Frozen Charades games
Description:
Disney Frozen Charades

The classic game of Charades especially designed for everyone to enjoy. There are lots of objects and actions to put everyone acting skills to the test such as ice skating, snowstorm and unicorn! There are picture icons for the younger players so everyone can join in. Either way Its great fun for all As you try and guess the charade before the timer runs out! First to collect 4 cards is the winner! Dice and sandtimer are also included.
Best Sellers