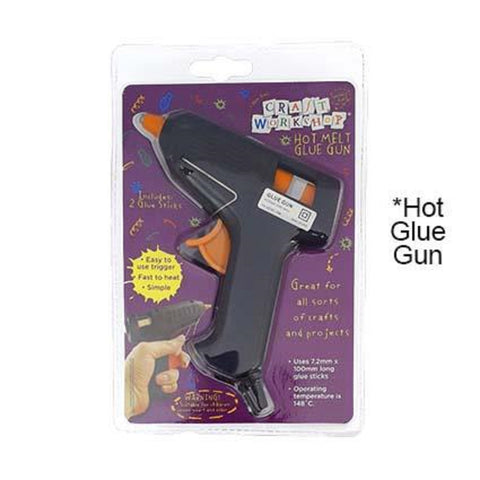 Hot Melt Glue Gun
Description:
Hot Melt Glue Gun
Stick stuff to your hearts content with this Hot Melt Glue Gun.
Great for all sorts of craft and projects.
Features:
Easy to use Trigger
Fast to Heat
Uses 7.2mm x 100mm long low temp glue sticks
Operating temperature is 148 degrees Celcius.
Includes: 2 glue sticks 7.2mm Diameter
Ages: 7yrs+
Instructions included.
Best Sellers