Make Your Own Glitter Mould And Paint Unicorns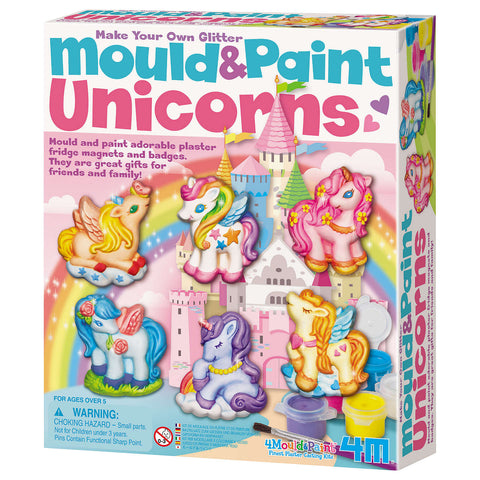 Make Your Own Glitter Mould And Paint Unicorns
Description:
Mould and paint your very own unicorn characters with this fabulous craft set from Great Gizmos!
The pack includes a single mould with six different unicorn designs and materials to make six magnets or badges. Mix the plaster and pour into the moulds and once set, use the paints to decorate your unicorns and add some sparkle with the glitter!
Ideal for inspiring creativity and imagination, this craft kit also helps with developing hand-to-eye co-ordination and discovering new experiences.
Best Sellers