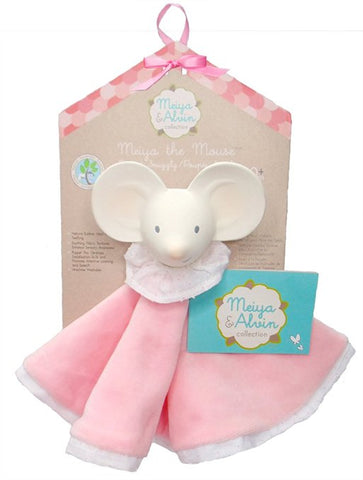 Meiya the Mouse puppet Comforter
Description:
Teether and comforter
Meiya & Alvin - Meiya the Mouse Comforter An adorable Meiya the Mouse Comforter in pink with a smooth rubber head for little ones to chew on. Head is made from natural rubber and the wide ears provide plenty of chewing parts. The paint on the face is non-toxic food paint. Fabric is made of soft, pure cotton. Hypo-allergenic, non-toxic, BPA and phthalate free.
great baby teething and comforter toy, nice newborn or babyshower gift
Age 0+ months.
Best Sellers