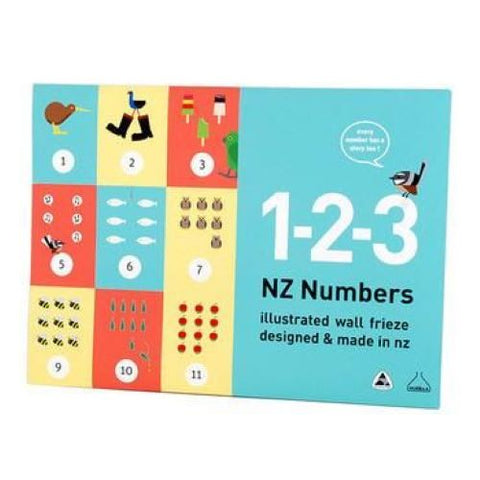 NZ 123 Wall Frieze
Description:
These funky wall tiles are designed to make counting fun.

Each number has an interesting illustration with it's own story to help engage kids to learn their numbers.

Can you spot the odd one out? Or, what is happening to the 10 green bottles? Spot the 'quirk' on each tile.

Put these tiles up to create a frieze for a playroom, or arrange them in an attractive shape on a bedroom wall. The cool-retro colours and NZ birds make everybody smile.

Pop them on the wall using blue-tack, pins or double sided tape.

Set comes with 10 tiles with 20 numbers (2 numbers per panel)

Size: Each tile is 27.5cm (W) x 19.5cm (H)

Colour printed on thick quality 300gm card.
Designed and printed in New Zealand.

Best Sellers