Scratch Poster 100 Exercises In Mindfulness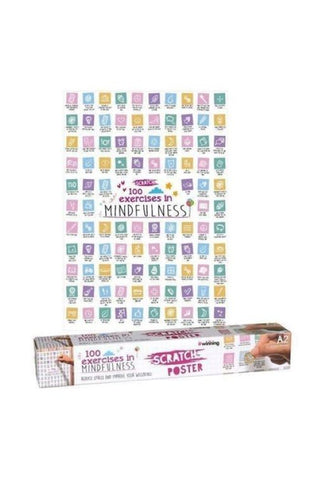 Scratch Poster 100 Exercises In Mindfulness
Description:
With 100 exercises in mindfulness to complete, this poster will help you in your quest to be reduce stress and improve your wellbeing.
Just like a giant scratchcard, scratch your way through each panel to reveal an assortment of ideas that will inspire you to improve the way you treat yourself.
Each panel includes tasks such as 'Practice a morning breathing routine', 'Sort out your stuff and donate the things you don't want' and 'Before going to sleep, write down 3 things to be thankful for today', and then scratch the panel when you've achieved the task!
It makes a fun gift idea that will inspire you or a friend to destress, stay focussed and be happy.
The poster measures 42cm x59.4cm (A2).
Best Sellers