Wooden Doctor On Call Kit Hape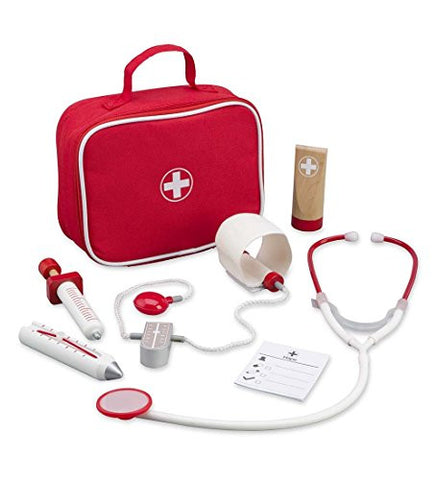 Wooden Doctor On Call Kit Hape
Description:
wooden doctor set by hape
Keep your friends happy and healthy with this well-equipped doctor's kit. Putting your child in control of doctoring eases his or her visits to the real doctor.
Doctor Bag Size(cm, H/W/L): 16 x 8 x 22cm
7 piece kit which includes a toy stethoscope & doctor play tools, necessary to respond to any imaginary emergency.
Cloth bag zips up for sturdy travel to your patient whether a person or animal.
Child-safe & non-toxic.
Your little doctor, nurse or vet will be ready for house calls.
Best Sellers